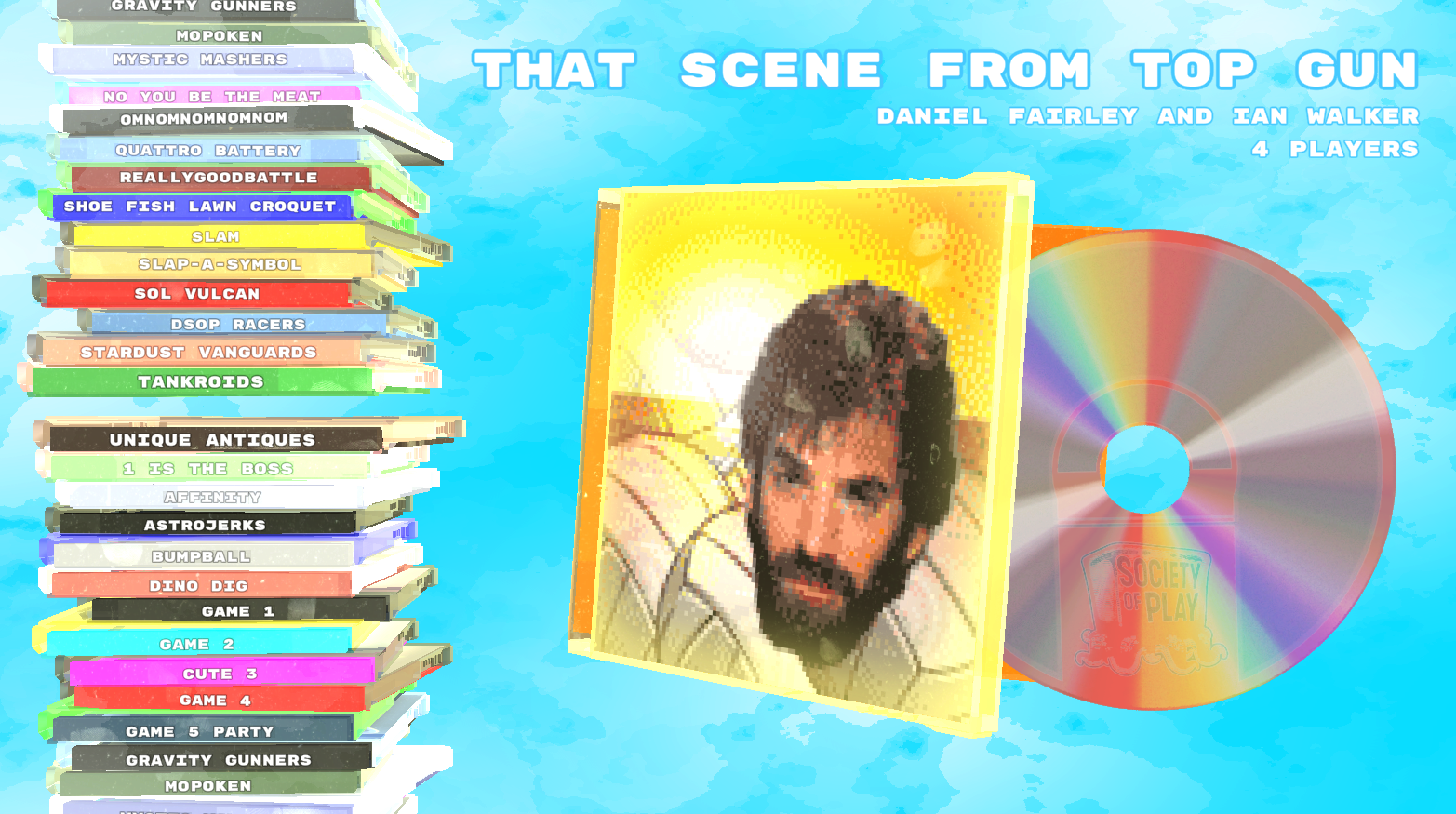 Society of Play Arcade Launcher
Society of Play
Arcade Game Launcher
[This launcher is only available on the physical touring machine. But we wanted to share our work on this for the jam.]
Society of Play has an arcade cabinet that we bring to events, festivals, art openings, conventions, and local venues in North Texas. It's filled with games made by independent developers from the Society of Play.

Now featuring premium Digital Deluxe Jewel Cases for every game, 5 unique tracks (one for every mood!), and soothing, arcade skies.
This page & jam submission is for the recent update to the launcher's software. It was done as a part of the 2021 Pompous Trash Jam.
If you'd like to put your game on our arcade cabinet, that's great! You can learn more about how to do so, and how to get in contact with us here, or in our official Discord server.
The arcade cabinet is a labor of love, intended to get more people talking about indie games in North Texas. No one will ever make money off of this arcade and it costs you nothing to participate. Arcade creators gain exposure for themselves, their game, and spread an appreciation for independent games in our community. We hope you join us!
Credits:
Arcade Cab - Russell Fincher
Art - Eric Grossman
Code - Tyler Tomaseski
Music/SFX - Rosko Vair
Original Launcher - Daniel Fairley
Porting - Ben Holland